Wedding Invitations Book Type - New Trend for Wedding Cards 2017
Wedding Invitations Book Type - New Trend for Wedding Cards 2017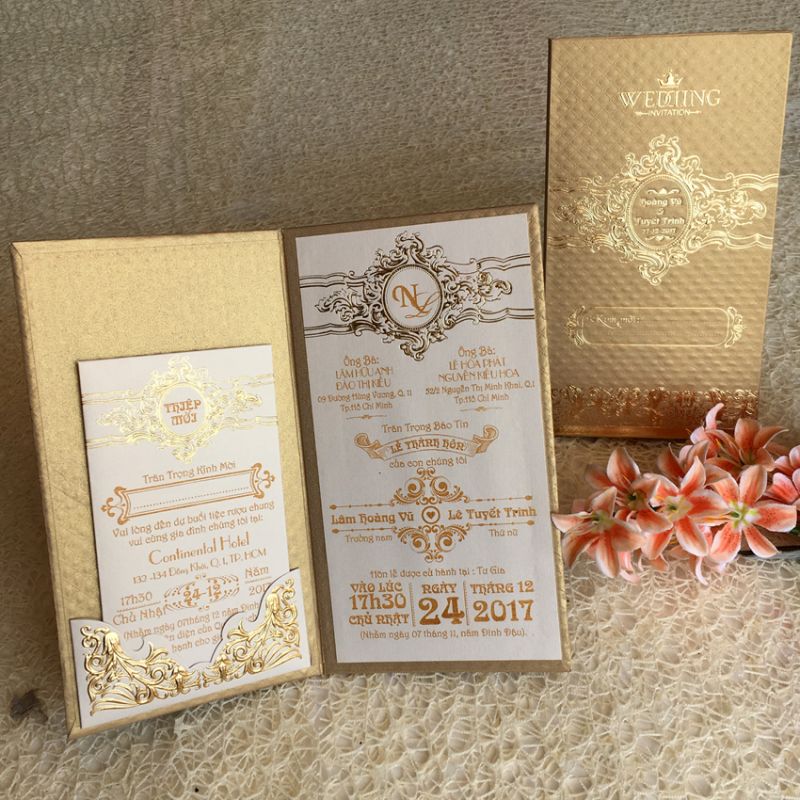 In recent years, laser wedding cards are still popular because of the luxury and cheaper price of laser cutting technology. However, the application of laser cutting for wedding cards was a few decades ago.
A new trend for 2017 is favored by many. These are book-type cards. These cards are popular because they have many advantages.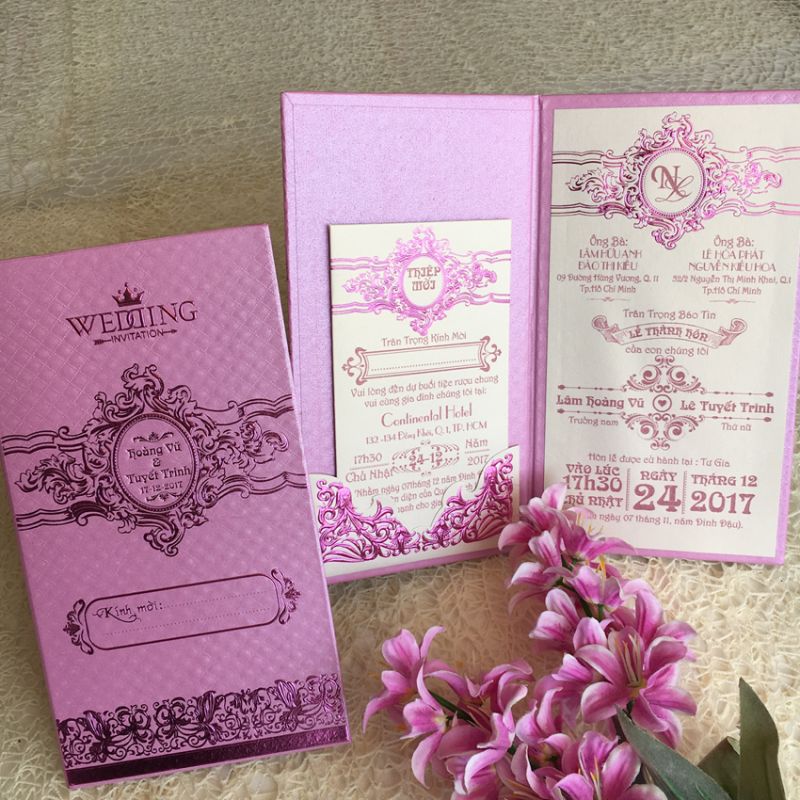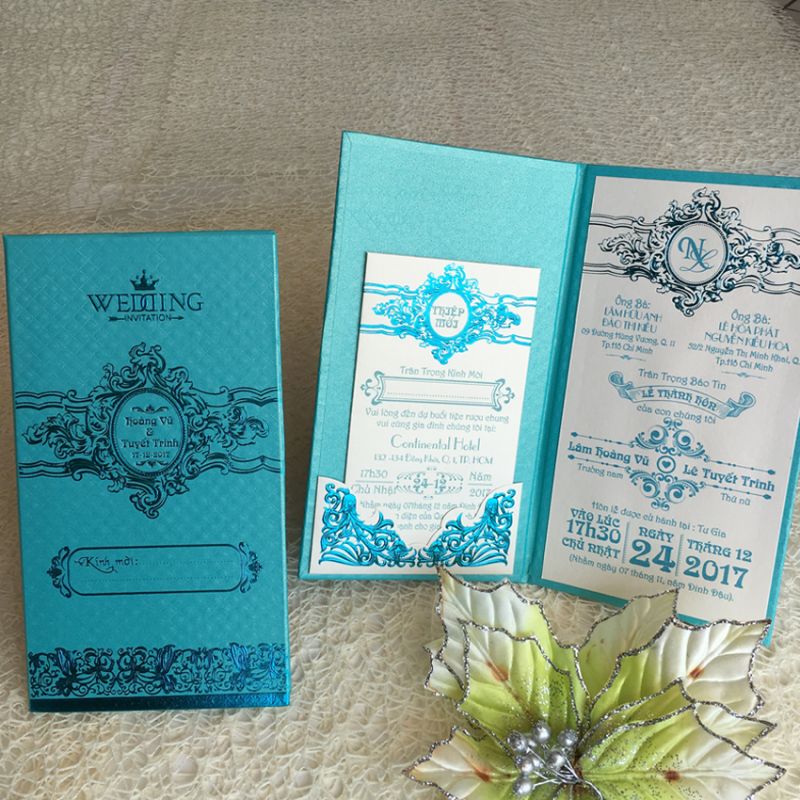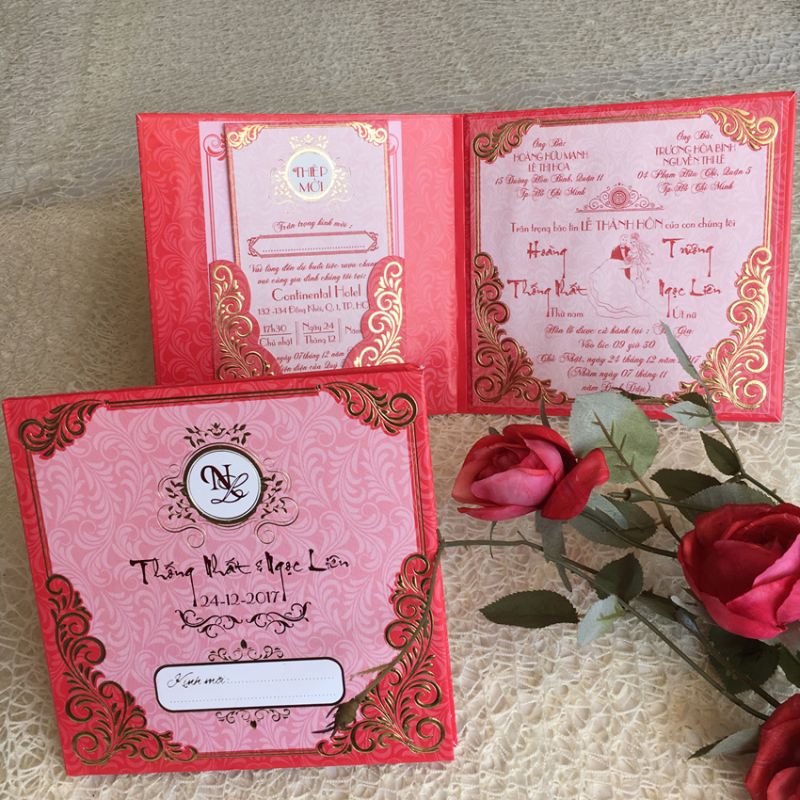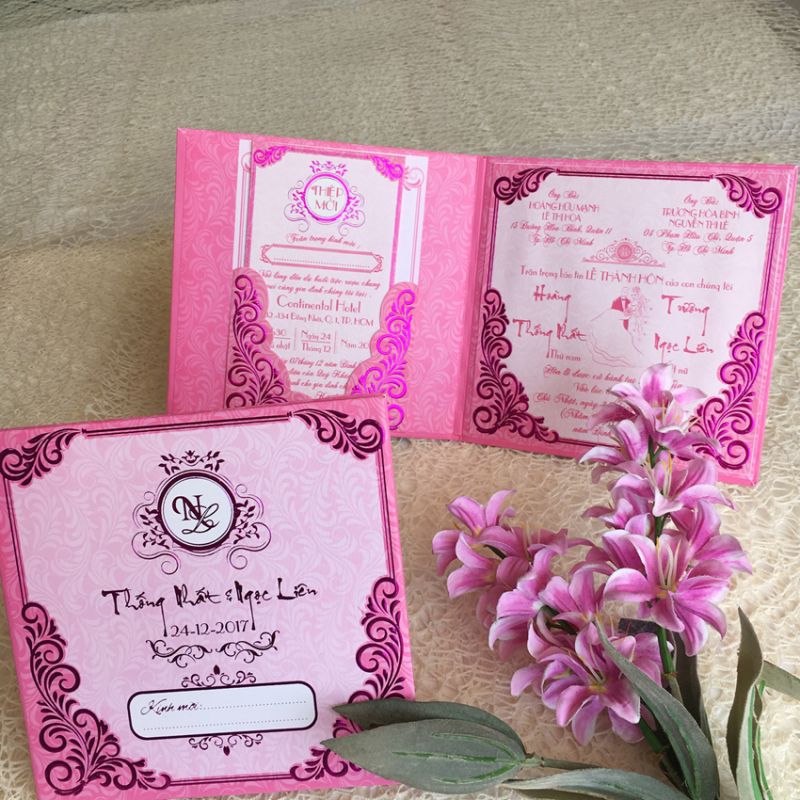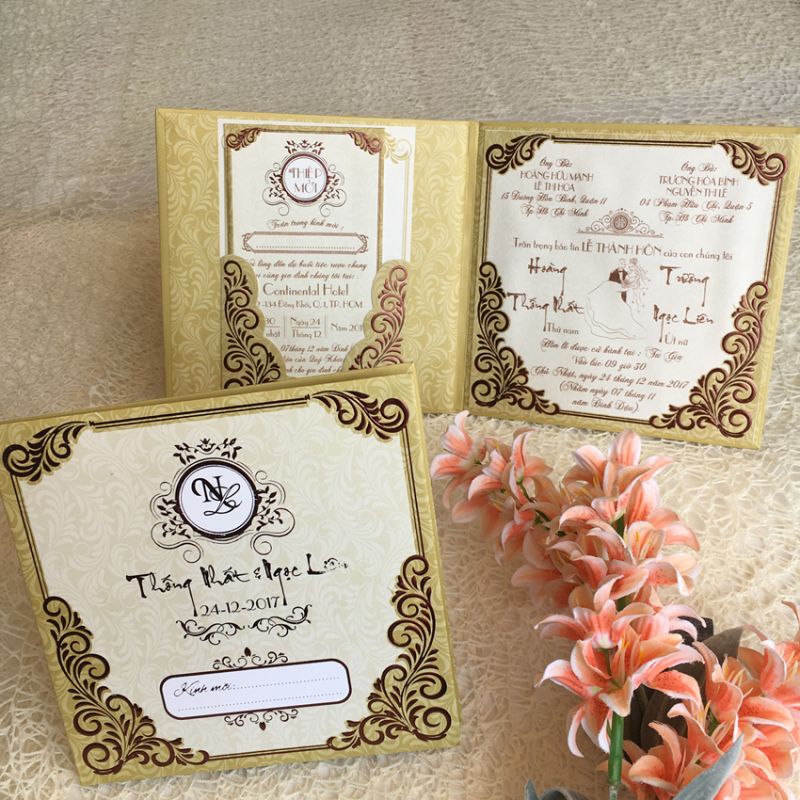 1, luxury, new and fancy:
- A thick card like the cover of a book feels like holding a book or a luxury book.
- This type of greeting card, though not new at present, has just been started by Thiep Duc Quyen Company, which will be commercially launched in 2017 in Vietnam market.
2, guest convenience:
- Each card has a small envelope to print the invitation content and diagrams on it. Guests receive the invitation, it is possible to spend the money in a small envelope to bring to the party will be extremely convenient because the size is small (only slightly larger than the money) to be able to put in your wallet. You can put into the pocket of the Gentlemen. Some other cards with large envelopes and thick paper can be annoying to the Gentlemen as they are unable to fold and pocket their bags.
- Restaurant information or party time is also available in addition to the small envelope so it is easy to get a small envelope to view again easily. In fact, when guests come to the restaurant they forget to remember the name of the bride and groom because they are invited by the bride or groom's parents, so a envelope containing the money is not enough. Printing on envelopes as the design of card-style greeting cards is extremely useful.
3, Convenient for the bride and groom:
- Invitations are printed on small envelopes, so guests can also keep the main card type full of wedding information as a souvenir.
- A compact envelope will make the wedding banquet holder not replace the cash box when guests are crowded. Some of us when shopping for greetings shared with us that their sister or brother was dissatisfied with the wedding arrangements they had not consulted so they bought the card with a large and thick envelope. So very quickly full of money box so they have to go out several money envelopes while guests are crowded. They have experience ... but life expects only one marriage so they just have to share experiences for their loved ones ...
- If you think this kind of card is as thick as a book, would it be too heavy to invite? . No, it's not like that because every time you invite only one person or a group, you bring all your invitations.
Duc Quyen